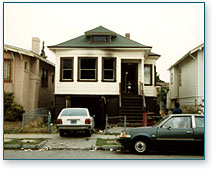 The socioeconomic status of Southeast Asian Americans depends on the human capital (education, language, and job skills) they bring with them, their experiences with wage labor, and the resources that were available to them when they arrived. Some have used the skills they brought with them to reestablish themselves economically, while others work in different occupations altogether. Many of this first generation have survived by working in occupations that require little formal education and limited English-language skills. Certain segments of the population continue to rely on welfare, Medicare, and disability benefits for their basic needs.

Depending on when they arrived and where they were settled, refugees received varying levels of financial assistance and support services. Initially they were provided with welfare services for housing, food, and medical care and also received English language, cultural adaptation, and job training courses. Unfortunately, these services lessened in the 1980s and 1990s for incoming refugees, many of whom also had limited education and English language skills. Those who had been well established in their homelands, such as educated professionals, had to start all over again in a new language, return to school, and be re-certified in their professions. But the obstacles were greatest for those who arrived in later waves who came from non-industrial, agrarian areas where they had been self-sufficient farmers.

Some Southeast Asians have relocated several times searching for lower living costs and improved employment opportunities. This explains the relatively recent growth of their population in the Midwest and the South, where more affordable housing exists and better paying manufacturing or processing jobs are available.